Welcome to the Hockey Planner
A new Substack from Andrew Trimble
Subscribed
Welcome to the Hockey Planner substack from Andrew Trimble. A place where you can get info for your team, your family, and your players, to help make better teams, better players and more informed families.
1. Why this, why now
The Hockey Planner substack can assist any program operator, team manager, director or coach in creating a vision for their program. It also assists hockey coaches with concepts and ideas that help teams and players become successful.
2. What is the Hockey Planner about?
The Hockey Planner is a place where you gather information. New, fresh and meaningful ideas and info… then find ways to implement them into your team. We are in the fight together to build better teams and players.
Casual but passionate fan? Find topics that make the game more enjoyable.
3. When does the Hockey Planner post?
Weekly posts and stories. Monthly, up to date videos on a wide range of topics in the game of hockey. The best game in the world. Come to the Hockey Planner substack to learn more.
4. Subscribe now for a very low cost and start gathering info today!
Copy & Paste- The Hockey Planner | Andrew Trimble | Substack
or Search "The Hockey Planner" on Substack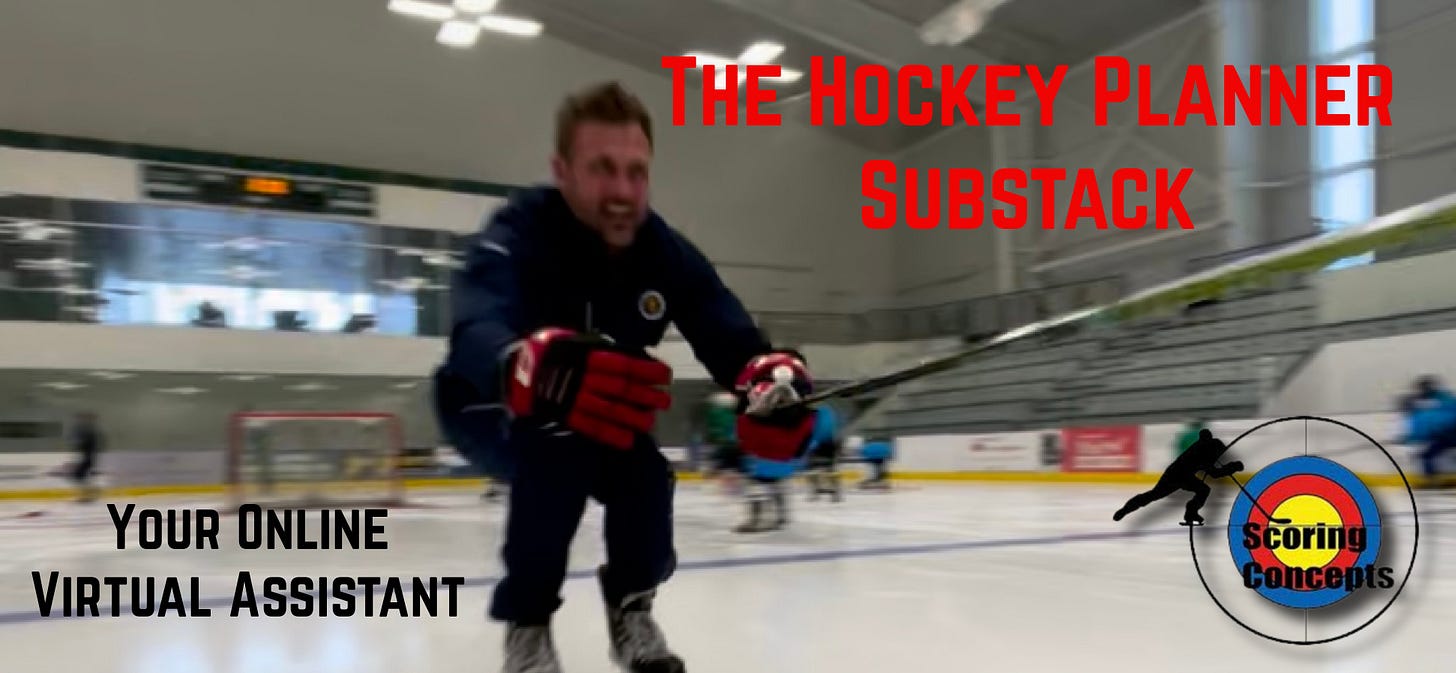 ---
Thanks for reading The Hockey Planner! Subscribe for free to receive new posts and support my work.